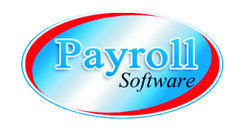 Payroll Management Software
Product Code : softwrePyroll
Product Description
Employee Pay Master
Formula Master
Customized Earnings and Deductions
Key Modules

Gratuity/Bonus Calculation
Customized Earning & Deduction Facility
Dynamic Formula Creation
Tax Calculation
Salary Calculation
Over Time Calculation
Loan/Advance Facility
Key Benefits
PF Setup
ESI Setup
Bonus, Gratuity
Attendance Analysis
Loan/Advance entry and deduction
Arrear Entry
Loan Adjustment
Form 16
Employee Increment History
Increment Later
Professional Tax
Payroll Locking
Salary Reports: Salary Slip, register, Summary, By Cheque, by cash, Bank statement, Professional Tax statement and many more features
No human error
Reduces the time needed to calculate and process payroll
Reduces Payroll Processing Cost
With automatic detection function, system can retrieve a specific date or time of each visit
Helps in the process of company rounding rules and policies for multiple shifts and departments
While most businesses acknowledge the need and value of utilizing a professed Payroll Software is used to carry off the company's payroll, we Compucare give this facility of Payroll Management Software that is an application software, which automatically makes reports after getting data from the Compucare's Time Office Software.
Compucare's payroll software has this incomparable quality to work for the small organization as well as for the big enterprises. It executes this task with utter simplicity and user-friendly way so that you don't get submerged in complex menus or screens. It scales up as your business increases.
In today's fast-moving world where organizations are going through fast transformation, every business merit an exclusive attention in order to stay competitive, streamline and to modify the procedures of paying company employees and insures better statutory conformation.

The Payroll Management Software that is an absolutely secured, amply flexible and easily scalable payroll resolution is planned to handle all the facets of payroll process and easily run into the various needs of the users. It permits you to access all the information that you want on the go and find useful and advantageous perceptions about the manpower in order to amend the execution and productivity. With this software there is no need to detect the manual entries in a non automatic way, machine-controlled generation of reports is easily accessible with customized solutions.
The double-quick, responsive and flexible people direction solution is amply expertise in managing all the systems like Employee Payroll Management System, Human Resource Management system, Employee Compliance's Management System etc.
Advantages:
User Friendly

MIS (

management information system)

Reports

Inventory Software
User Level Access
Professional Tax & LWF State-wise
Shifts & Assets Management
SMS statement of attendance & salary
Integration with Biometric